How to Get Involved With New Mexico Christian Legal Aid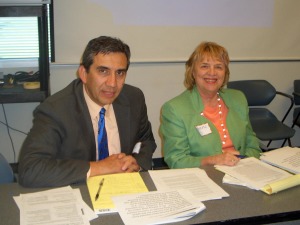 The Bible instructs Christians to care for the sick and needy. Attorneys and other members of the legal community have unique knowledge, skills and abilities to address issues that significantly impact the underprivileged.
Christian attorneys and other volunteers who would like to volunteer their time and talents can call Board Officers for more information. See the Contact Us page for contact information.
"If a man shuts his ears to the cry of the poor, he too will cry out and not be answered."
Proverbs 21:13
There are many ways that you and your church or organization can partner with NMCLA. First and foremost, we request your prayers that God would bless our services and the individuals we serve. Additionally, you can make a tax-deductible donation of funds or equipment or refer individuals in need of services and volunteers.
As a 501(c) (3) nonprofit organization, donations to NMCLA are tax-deductible and checks can be sent to:
New Mexico Christian Legal Aid
Katie Lynch, NMCLA Treasurer
P.O. Box 27047
Albuquerque, NM 87125